Okay, so, I did my first midterm. I think I didn't fail. I almost definitely didn't fail.
Not sure about the one this week.
But after that, all I have on the horizon is one final exam, one essay, and one final project.
Not bad, I'd say. Not bad at all.
Let's get into this.
TIP: Spreadsheets Are Honestly Kinda Magical! Use Them!
So, I'm an author and musician. If you didn't know that already. I'm also, like, kind of entirely self-made on these fronts. I taught myself how to write, and besides doing concert band in high school, I'm a regular musical autodidact.
I'm also totally unsigned and unconnected. No agent, no record label, nothing. The closest I have to that is being on my school paper's pitch list.
This means a lot of things, but one of note is that I have to hunt down and throw myself at any opportunities that catch my eye. I'm my own publicist, whether it's a literary magazine or a college radio that I'm submitting to.
Now, to keep myself sane? I've started using Google Sheets. It's really the only way to keep track of, say, a mass submission spree, whether it's a short story or an EP (I've done both).
I have 52 titles I plan to submit to in the coming months. So, wish me luck. And try this out! It helps you keep track.
TRIAL: Good Ol' Instagram Poetry
I write poetry. For some reason. I'm in mags, I've done festivals, and I'm a regular at open mics and workshops.
One thing I've found weirdly enjoyable? Poetry edits. I take my poetry, and I play with it in an image editor. I used to do it all the time, with short-form poetry. The kind of stuff that doesn't fit in lit mags.
This time of year, it's hard to write longer stuff. But you know what's easy?
Writing something quick and sweet and playing with it in an image editor.
It's genuinely one of the most therapeutic things ever. Even if you aren't big on poetry or editing, just get a freeware app and try writing whatever you feel like!
REC: Velvet Buzzsaw reminded me sometimes you need to be more "fun" than "good".
So, this is something I in hindsight totally should've recommended last entry. My friend and I watched it the afternoon after Halloween, still groggy from a late night of eating chocolate bars and making fun of bad commercials.
We know how to have fun, okay? This is why we ended up watching Velvet Buzzsaw, which apparently came out last year to less than favourable reviews.
Which is fair. The film is kind of incoherent, not at all frightening, and seems very confused about itself. Is it a thriller? Is it a satire? Are you supposed to be scared or not? Who's to say?
But it's the most fun I've had watching a movie in a long, long time. I mean, really. You've got Jake Gyllenhaal playing a bisexual art critic named Morf, Jon Malkovich keeping a wide berth from all the supernatural shenanigans, and also Toni Collette.
Who's wearing this wig.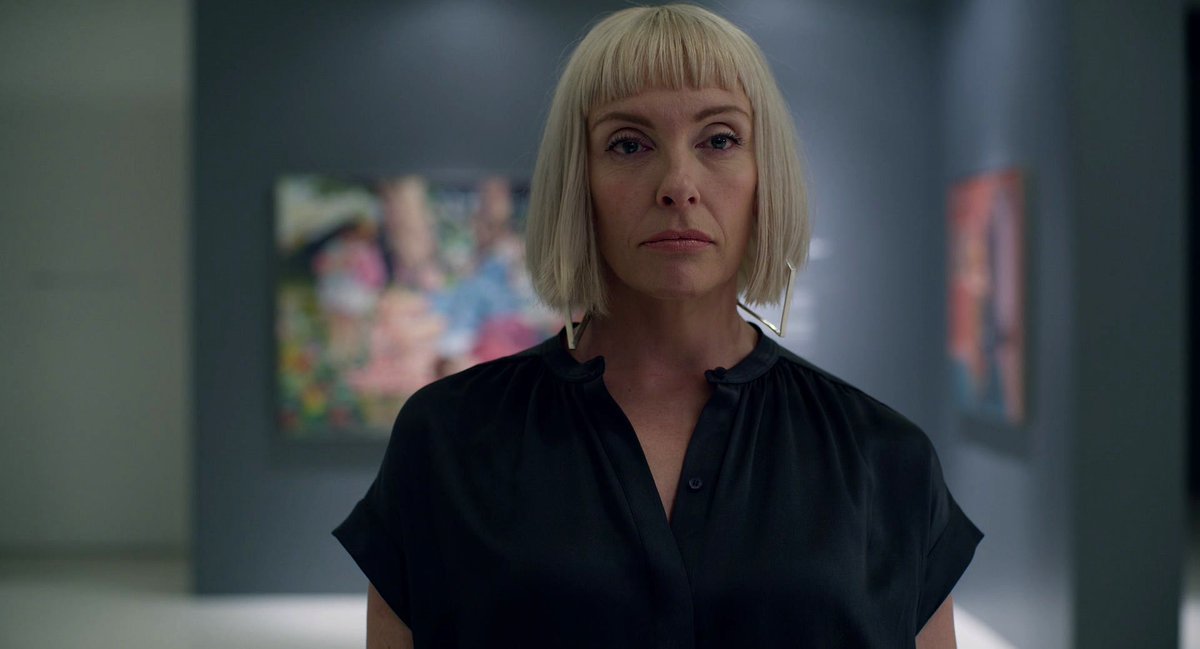 Again, it feels bold to call this good. But you know what it is? It's campy. Please watch this with a friend when you both want to have fun and riff on something.
Until next time.